---
[Date Prev][Date Next][Thread Prev][Thread Next][Date Index][Thread Index]
Re: [tlaplus] Functions in the standard libraries
---
---
Hello,




you forgot to click on "set of model values" when instantiating the set "Character". Attached is the TLA+ module and a screenshot of how the instance should be displayed.




TLC indicates an error when evaluating the _expression_ text[i+j] since both i and j may be 0. Please remember that TLA+ sequences are indexed from 1, not 0. But the instantiation works.




Stephan




--
You received this message because you are subscribed to the Google Groups "tlaplus" group.
To unsubscribe from this group and stop receiving emails from it, send an email to tlaplus+unsubscribe@xxxxxxxxxxxxxxxx.
To view this discussion on the web visit https://groups.google.com/d/msgid/tlaplus/AE5956FE-C390-494C-ABC6-BFAD42E75818%40gmail.com.

Attachment: bm.tla
Description: Binary data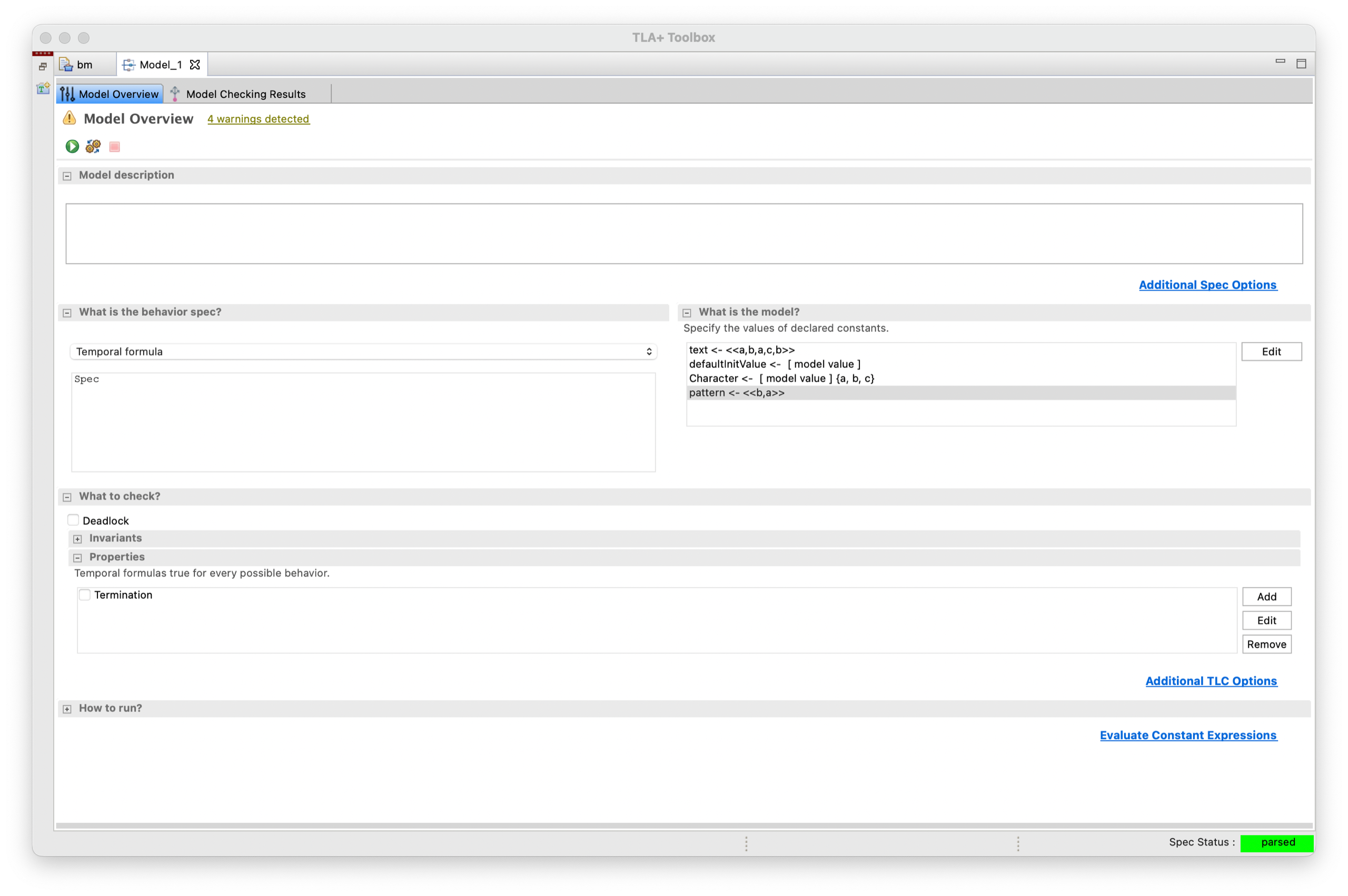 ---