---
[Date Prev][Date Next][Thread Prev][Thread Next][Date Index][Thread Index]
[tlaplus] Re: small bug in TLC gui
---
---
Sorry for delay  teaching has started and time gets eaten up very quickly.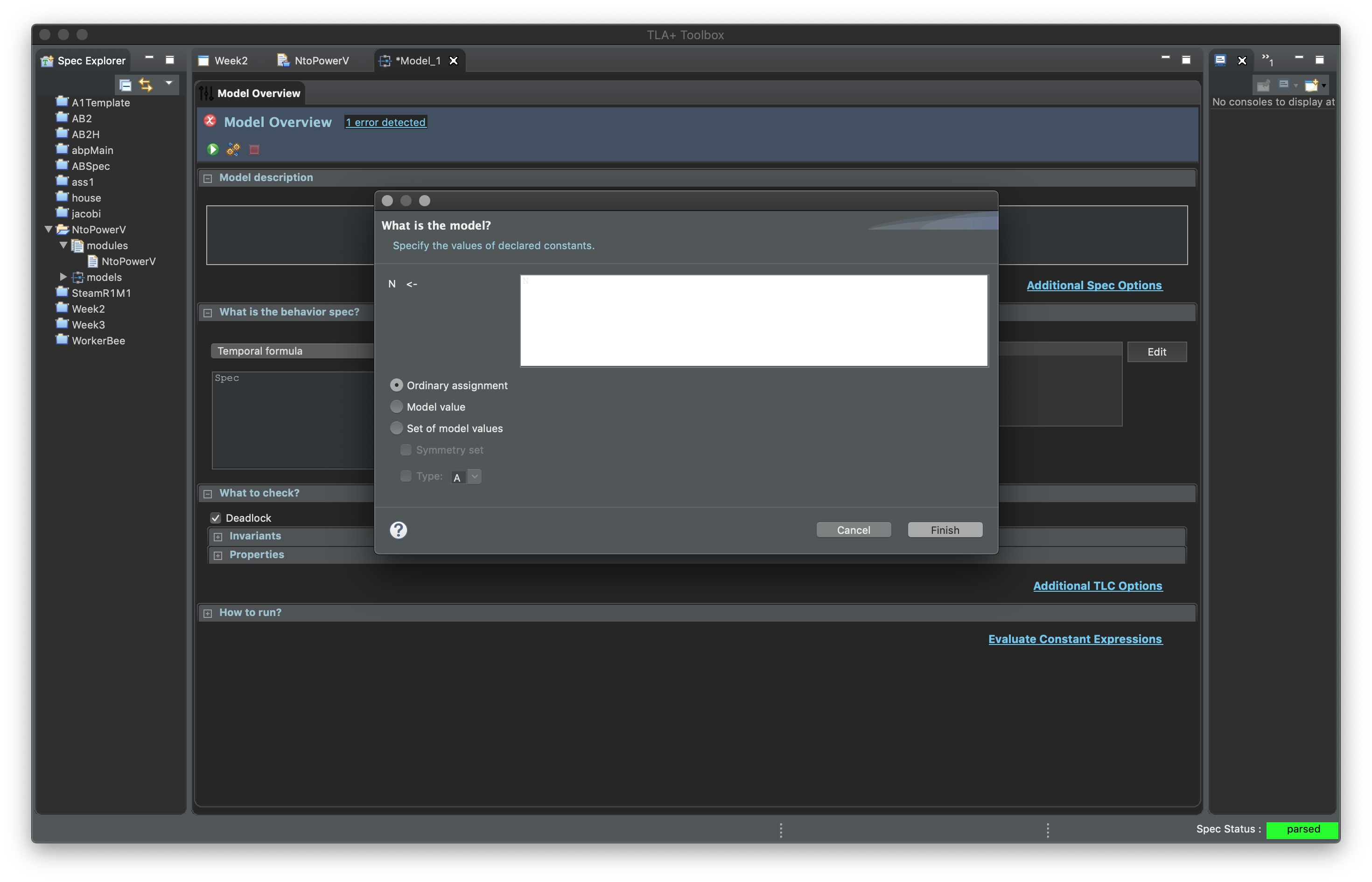 the change in the window occurred when editing  a Model value to an ordinary assignment.
On Friday, 28 February 2020 17:11:43 UTC+13, loki der quaeler wrote:
Could you attach a screenshot of what you're seeing (perhaps with the dialog and the main window of the Toolbox behind it?)




Thank you - loki



--
You received this message because you are subscribed to the Google Groups "tlaplus" group.
To unsubscribe from this group and stop receiving emails from it, send an email to tlaplus+unsubscribe@xxxxxxxxxxxxxxxx.
To view this discussion on the web visit https://groups.google.com/d/msgid/tlaplus/929c06c1-d6a6-4266-bb96-a14f75f52739%40googlegroups.com.

---